The Piano Your Way Music Studio
Your Personalized On-Demand Music School
At Piano Your Way, you'll get individually-customized lessons that are designed around the music you want you want to learn, and a schedule that fits your life.
3 of the biggest problems that plague every piano student are:
The music isn't interesting or relevant to their life
Their schedule is too busy for consistent lessons
They don't think they can put aside enough time for practice per day
Because of these 3 things, many people unfortunately give up on their dream of playing the piano. Sometimes they leave thinking that they will start again when things calm down, but the sad part is many never come back to the piano.
With these things in mind, The Piano Your Way Music Studio works to make lessons fun and enjoyable by working on music that you enjoy and that interests you, we offer very flexible scheduling, and we spend a lot of time teaching people how to practice so that you can make consistent practice with minimal amount of practice time. ,
Your Music
You get to decide whether you want to learn Chopin, Fats Domino, the newest song by Katie Perry, or Rodgers and Hammerstein, or maybe even all of them, and still know that you are getting a solid musical foundation. As a professional pianist and teacher for over 20 years, I've learned that the core principles of learning to play the piano can be learned using any style you desire, and you'll learn them faster when you enjoy the music. 
Your Schedule
Life has a way of getting in the way of even the best of intentions. Because of that,  you get the ultimate flexibility in scheduling. Lessons are available in person and via skype, and you can plan to have a regular scheduled time or you can schedule each lesson as you go, or any combination. This way you can always find a time that fits your music into your life.
Imagine…
Finally being able to play your favorite song on the piano

Coming home after a long day at school or work and being able to just sit down at the piano and de-stress playing the piano.

Not always being forced to choose between soccer practice, work, family time and piano lessons.
Isn't it about time that you made time for music in your life?
Lesson Locations
Various Studios in Midtown Manhattan, New York, New York
Online via Skype or Facetime.
The flexibility with music and scheduling aren't the only things that make Piano Your Way unique. Our unique programs of study also offer more than just your regular piano lessons.
What to do next…
Click the button below to find out more about the program.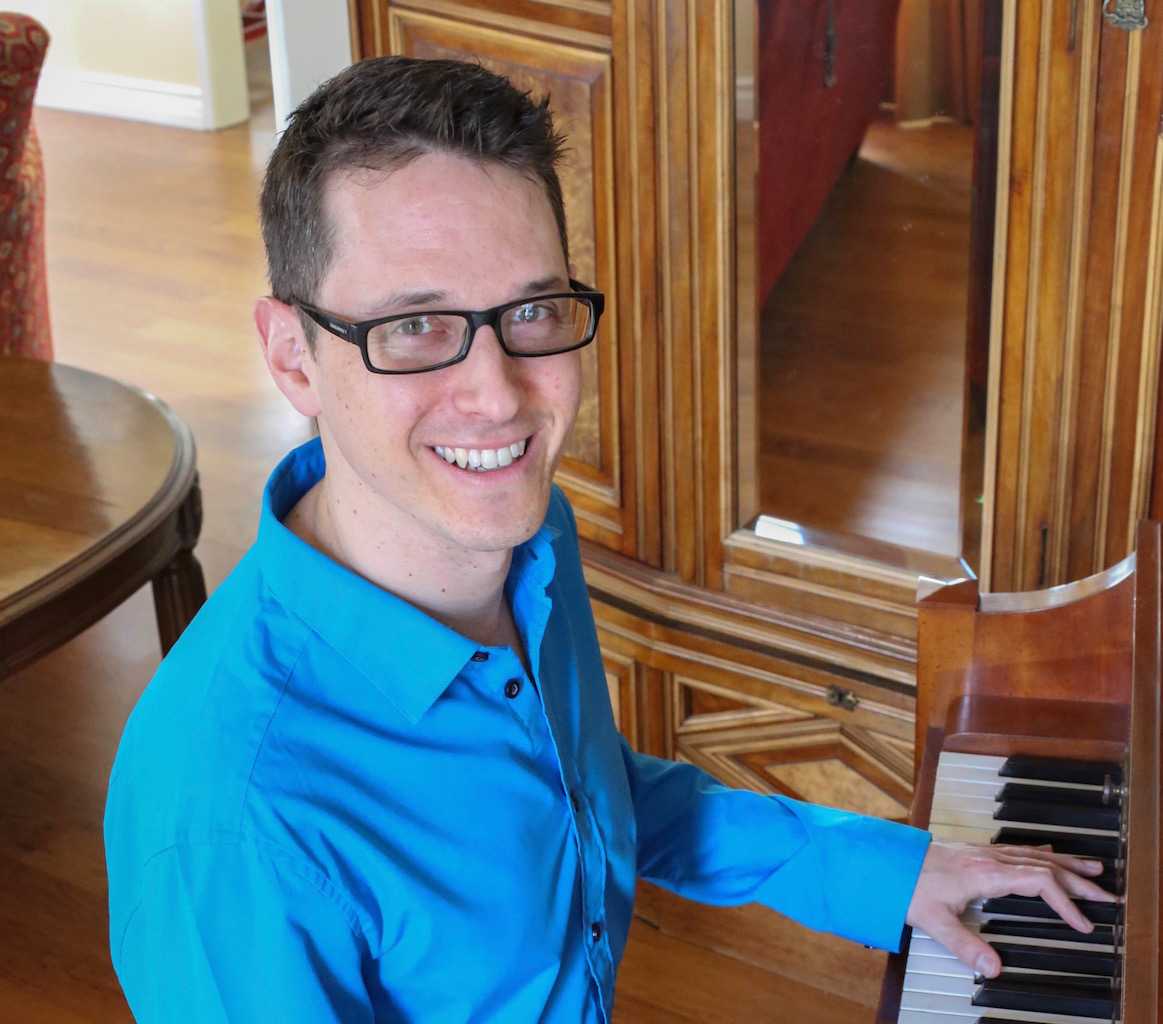 About the Instructor
The piano has always been a major part of my life and I have been playing piano for over 30 years, during that time I have played in all kinds of musical groups and genres. From solo classical recitals, to cabarets, to rock bands, chamber music groups, church choirs to orchestras, (both Pit and Symphony), you name it and I have probably played it, and because of that I am able to offer a wide range of approaches to my students.
As a teacher I have been teaching piano for almost 20 years. My students vary from happy-go lucky 8 year olds to high school juniors and seniors preparing for college auditions, to adults who finally make the time to either return to the piano or finally get a chance to start, and everyone in-between.
I have a degree in Music Education from The Crane School of Music at SUNY Potsdam with a concentration in Piano Pedagogy where I studied with Eugenia Tsarov, and a Masters in Piano Performance from Western Michigan University where I studied with Lori Sims. I have always enjoyed learning more about the piano (and music in general) and have also studied jazz piano with Jeremiah McClaine, and harpsichord with Silvia Roederer. Currently I study piano with Robert Durso, co-founder of the Golandsky Institute.