About The Matthew J Russell Piano Studio 
The goal of this studio is not to become the most famous studio, but to help develop musicians, who are able to achieve success at whatever thier musical goal is. Whether your ultimate musical dream is to become a professional musician, or to be able to play along to your favorite songs at family sing alongs, the goal of this studio is to help you to develop the skills you need to be successful in whatever you choose.  
The Piano Your Way Approach
The approach I use to help students reach thier musical goals I call the Piano Your Way Approach. As opposed to many studios that have a set of musical goals that each student is forced to conform to regardless of the students ultimate musical dream.
The Piano Your Way Approach is the exact opposite. We discuss what your ultimate musical dream is, and then we work together to develop the skills you need to get there. Along the way, you get to choose the music you want to learn, both the songs and the styles.
Lesson Availability
Lessons are available in person and online. Lesson programs are unique in that individual programs are customized to fit your musical goals and schedule. Therefore lessons are offered at a wide variety of days and times. 
Lesson Locations
In person lessons are available at various studios in Midtown Manhattan, New York.
Including but not limited to:
National Opera Center – 330 7th Avenue, NYC
Shetler Studios – 244 W54th Street, NYC
Ripley Grier Studios – 131 W72nd Street, NYC
Lessons are also available online via Skype or Facetime.
Would you like to learn more information about getting started ?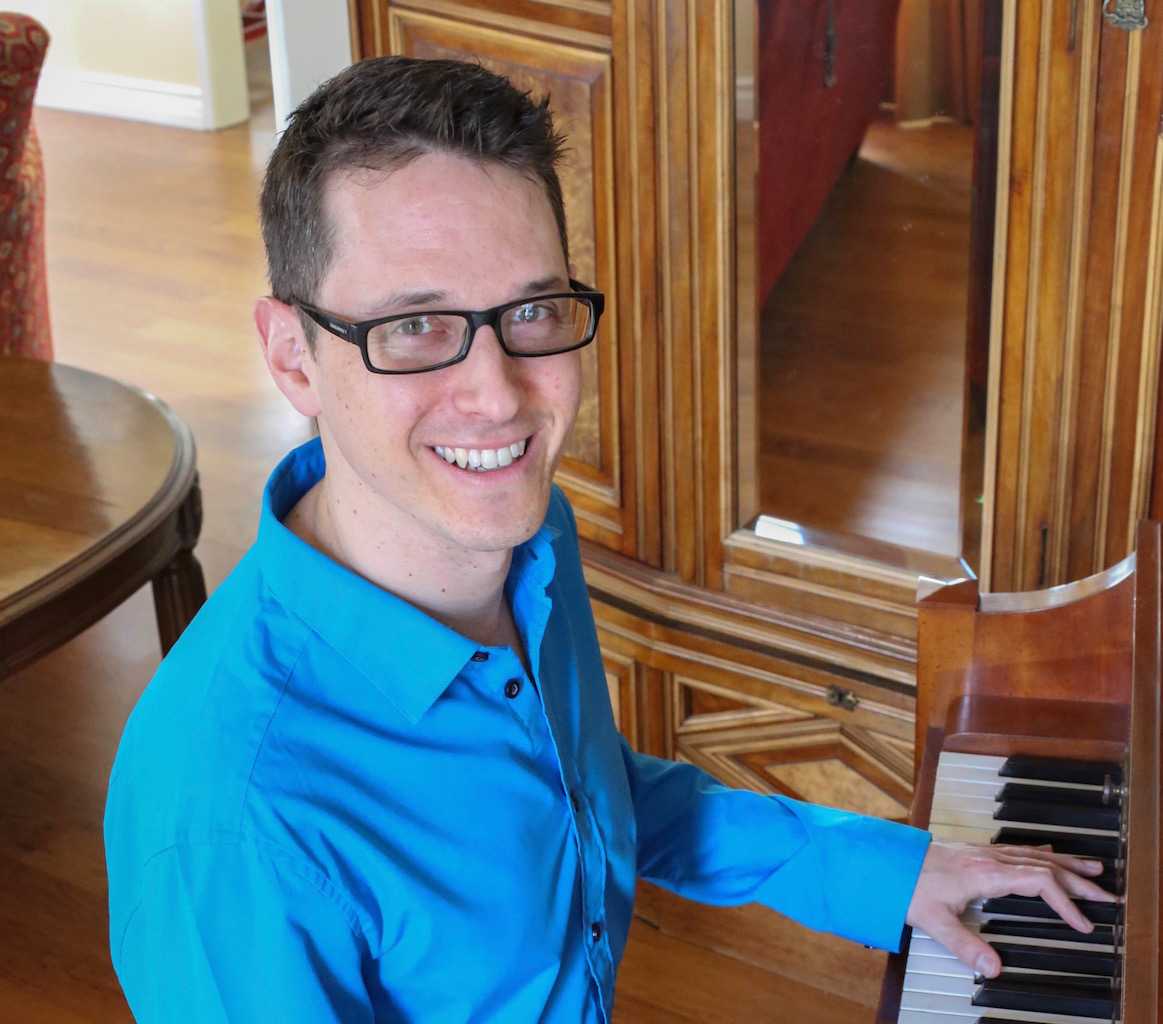 About the Instructor
The piano has always been a major part of my life and I have been playing piano for over 30 years, during that time I have played in all kinds of musical groups and genres. From solo classical recitals, to cabarets, to rock bands, chamber music groups, church choirs to orchestras, (both Pit and Symphony), you name it and I have probably played it, and because of that I am able to offer a wide range of approaches to my students.
As a teacher I have been teaching piano for almost 20 years. My students vary from happy-go lucky 8 year olds to high school juniors and seniors preparing for college auditions, to adults who finally make the time to either return to the piano or finally get a chance to start, and everyone in-between.
I have a degree in Music Education from The Crane School of Music at SUNY Potsdam with a concentration in Piano Pedagogy where I studied with Eugenia Tsarov, and a Masters in Piano Performance from Western Michigan University where I studied with Lori Sims. I have always enjoyed learning more about the piano (and music in general) and have also studied jazz piano with Jeremiah McClaine, and harpsichord with Silvia Roederer. Currently I study piano with Robert Durso, co-founder of the Golandsky Institute.